Spring is the first kiss of Summer!
I don't know about you, but I'm grateful for Spring! My birthday USED to be the first day of Spring until the moons aligned or something crazy like that and they backed it up a day! My mom wanted to name me Spring. How awkward would that have been when the day changed? I'm not bitter...
There are these wonderful tiered trays or baskets that I see all over the blogging world and Pinterest. I just loved this one, but not the price.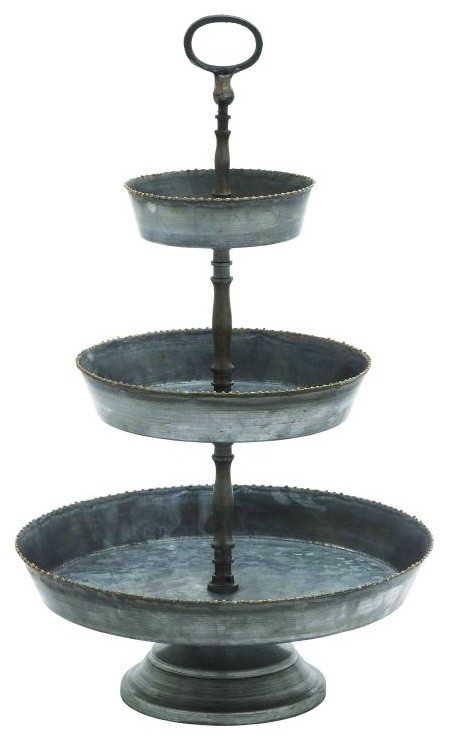 I so wanted one for my table in the breakfast room. I learned the new trend is to do away with breakfast rooms and formal dining rooms. Hard to keep up with the times when your house is built that way!!
Back to the tiered tray. They are a little pricey, as you may know. I found a wood one on clearance at Pier 1 Imports but it was still $50! One day, I was at Sam's Club and look what they had in the middle asile!
It was $19.99, which fits much better in my budget! It isn't one of the cool galvanized metal tiers but with the chicken wire, it is still farmhouse! I searched the hoarding room basement for anything I still had that could be considered Easter or Spring for accessories. Since I stopped blogging and changing out my accessories, I donated a lot of my things to charity. I did purchase a few things to fill in from Hobby Lobby.
Please excuse that I only provided close up pictures. I didn't want anyone to see the mess disarray of the kitchen and breakfast room. We are in the process of remodeling slowly, starting with replacing the patio door. As you can see, the trim is standing in the corner! It has been there so long, I didn't notice until I loaded the picture! Real life, folks!


I'm going to have to slap some lipstick on the room before I have the family over for Easter. Maybe painting the walls would be good enough for now! It all takes time and MONEY!
May everyone have a beautiful Easter and those who believe, celebrate that Jesus has Risen!
Have a Blessed Day,
Bonnie